Why is it Important to Carefully Consider & Design the Retail Lighting Spaces in Your Shop?
As a retailer it's important that your customers can effectively see your merchandise. This is a basic, almost unspoken fact of owning a retail business. Having effective retail lighting allows your customers to see what you have on offer and can be used to highlight specific sections or displays throughout the space. Being open to using retail lighting in creative ways can help set you apart from the herd. It can especially help you stand out when compared to many (although not all) corporate chains who generally use bland and generic lighting techniques in their retail spaces.
2 Types of Light to Consider in Retail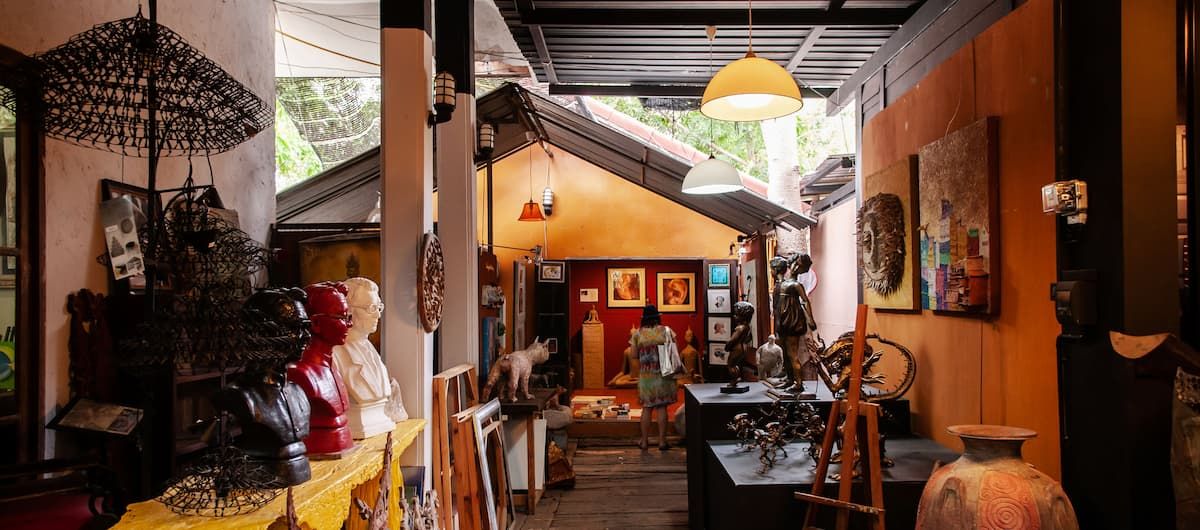 Natural Light
Natural light is just that: sunlight. If your retail space can utilise natural light, then you should maximise it in whatever way you can. In most cases natural light is only available in retail space through front windows and doorways. Depending on the size of your shop, how many windows you have, and which direction the windows face, you may have a great opportunity to use natural light to highlight the products you have on offer. The most common use of natural light in retail is with window displays, but even window displays will require some artificial light because natural light is unreliable. Cloudy weather, seasonal lighting shifts, and the setting of the sun force us to not rely solely on natural light. Retail displays require consistent and reliable lighting, so while you should take advantage of natural light wherever possible, you'll need to have a strong Artificial Lighting strategy.
Artificial Light
Artificial light is all other forms of light not generated by the Sun. It's a reliable and easily manipulated lighting source. There are literally thousands of retail lighting options available that can be configured in creative ways to highlight products throughout your retail space.
---
Lighting Design for Key Areas in Your Shop
A retail shop can be divided up into a few basic areas – each of which needs lighting:
Entrance & Window Display

As discussed above, natural light can be used for the entrance and window display. But what happens when the Sun goes down, or if it's a cloudy day? You need be able to highlight the products in your window display and have a well-lit entrance to your shop whether the Sun is available or not.

The window display is one of the most important features of your shop. This is where people who are unfamiliar with your shop may spot something that appeals to them. Regular customers may see something new that draws them inside as well. If they can't see what you have on offer, then you've missed out on potential sales.

Try to make your window display unique–and even fun if it suits the type of products you are selling. You can use fairy lights to decorate the display with light, but don't overdo it. Too many fairy lights can make a display look cluttered. You want to use lighting so that it draws the eye to what you're selling, not the lights themselves. Keep in mind the lights aren't the feature, they are only there to draw attention to what you are selling (unless of course you are a lighting shop!).
Track lighting and spotlights are another great retail lighting tool for window displays. They can be installed discreetly at the top or sides of displays and can be used to focus attention on specific areas of the shop or portions of a display.

The entrance to a shop should be warmly lit and inviting. Dark, dingy entrances may send a negative subconscious signal to potential customers. If you're trying to attract customers who are looking for a darker, more 'underground' vibe, you can still provide a well-lit entrance and window display. In this case try using coloured lighting and perhaps some dimmer, warm light bulbs. You can highlight whatever you wish with creative and well-thought through retail lighting.
Shelves & Interior Displays

Once you've got customers in the door you want them to be drawn to your products. Make sure the shelves and all displays throughout your shop are very well lit. You can use bright LED lights installed above the shelves to illuminate the products you have on offer.

If you have displays in your shop that are set apart from the shelves–a mannequin display for example–try using track lighting / spotlights to highlight your interior retail display in creative and attractive ways.

If you want to set yourself apart from the cold lighting of corporate chain retail shops, go for warm LED lighting and try to use track lighting / spotlights throughout your space to provide a more unique retail experience for your customers.
Fitting Rooms
If you sell clothing, the fitting room is where decisions are made. Many retail fitting rooms seem to be designed as an after-thought or as a 'necessary evil' in the retail space. But if you think about it, the fitting room is where people go to see if what they've brought with them looks good on them. Keeping that in mind, as a retailer you have an opportunity to provide your customers with a beautiful, well-lit space within which they will decide whether to make a purchase or not.
Spend some time (and budget) and make your fitting room a warm and inviting space. Don't use spotlights in fitting rooms as they will cast unflattering shadows. Use warm lighting on either side of the mirror(s) to project light onto them in a way that will look more appealing.
---
Retail Lighting Tips to Keep in Mind
Determine Your Budget

It's very important that you determine what your budget for retail lighting is before making decisions. When you are creating your retail lighting plan don't get fixated on a specific brand or type of lighting. Just figure out where you want the lighting to be and what type of lighting you want in these spots. After you've built your basic plan, then research the various brands and specific lighting until you find options that fit within your budget.

Simplicity is Key

When designing the retail lighting for your shop, make sure to keep it simple. Too much lighting can pollute your retail space and may make it look cluttered. Try to find ways to light your space without cluttering your ceiling or walls with a bunch of lighting equipment and fixtures.

If you are going to use fairy lights, do so sparingly. Fairy lights are a fun way to highlight an area, but too many can make the space look cheap and cluttered.
Do Your Research
There's no need to re-invent the wheel when it comes to designing a retail lighting space. Chances are what you hope to achieve has already been done in some shape or form by someone else. Surf the web and bookmark photos of retail lighting you like. Make a Pinterest board!
When you have a group of ideas you like, you'll gain a lot more clarity about what is possible for your space. You may be able to contact the retailers themselves and get advice directly from them. It never hurts to try!
Test Different Types of Light
Before you go and purchase a stack of 'warm' light bulbs, get a few sample bulbs of different tones and intensity and test out how the light affects your space and your products. You may find that your assumptions about the type of light was incorrect. Better to know before you buy a bunch of the wrong lights!
Also, don't rely solely on track lighting, spotlights or general lighting to illuminate your displays. Flat panel LED lights are a good way to provide subtle light to a display case. Explore the myriad of options available to you.
Consider Smart Lighting
The days of relying solely on physical on / off or dimmer switches are quickly fading away. Smart lighting systems are available that make it easy to adjust light levels through your phone or other connected device. Smart retail lighting can also allow you to set up and adjust timers that will automatically adjust lighting levels throughout the day.
Smart lighting technology can be integrated into most retail spaces, old and new.
Think It Through
Before you purchase all your lighting, make sure you have a clear plan. Try not to set up future obstacles for yourself. Don't design or agree to a lighting plan that will make it difficult for you to replace bulbs, clean the units or make any other maintenance or repairs difficult.
Also read up on local council requirements around lighting and electricity in retail spaces. You do not want to install your incredible retail lighting to have an inspector arrive and point out areas that aren't up to code and need to be redone!
Hire a Professional

Not everyone has a mind suited to designing an appealingly lit retail space. It's always a good idea to get expert advice and help when creating a retail lighting plan. Even if you think you have a great mind for interior design, it's a good idea to have a professional look over your plan and offer their advice. It can be very easy to think you know what will work best (and you may very well be right) but bringing a fresh set of eyes can help expose any potential flaws or gaps in your plan.

If you're not looking to hire a lighting designer but need advice, be sure they know you're only looking for consultation and advice.

When it comes to installation of your retail lighting it's always best to hire a professional electrician to do the job. DIY electrical and lighting installation is not a good idea. Get the job done right. Bring on a commercial / retail lighting electrician so you know everything is installed properly.

The experts at Amber Electrical can help bring your retail lighting dreams to life – give us a call or contact us to get a free quote!