With many Australians working from home, paying close attention to the household power bill is more important than ever. While most homes once sat empty during the day, they're now filled with individuals and families who are using the house as a workplace. As a result, computers are in use all day, lights are left on, and heating and cooling units are running more often.
As a result, experts are predicting the electricity grid will go into meltdown during the summer, leading to more blackouts and higher electricity bills.

So, how can you keep your electricity bills down while you work from home? Here are our tips for saving electricity in your home office.
Make use of natural light
If you're lucky enough to have a house with plenty of natural light, use it! Consider setting your desk up near a window to make the most of the light during the day. Not only will this help to light your workspace, but you'll also get to enjoy a taste of the outdoors from your desk.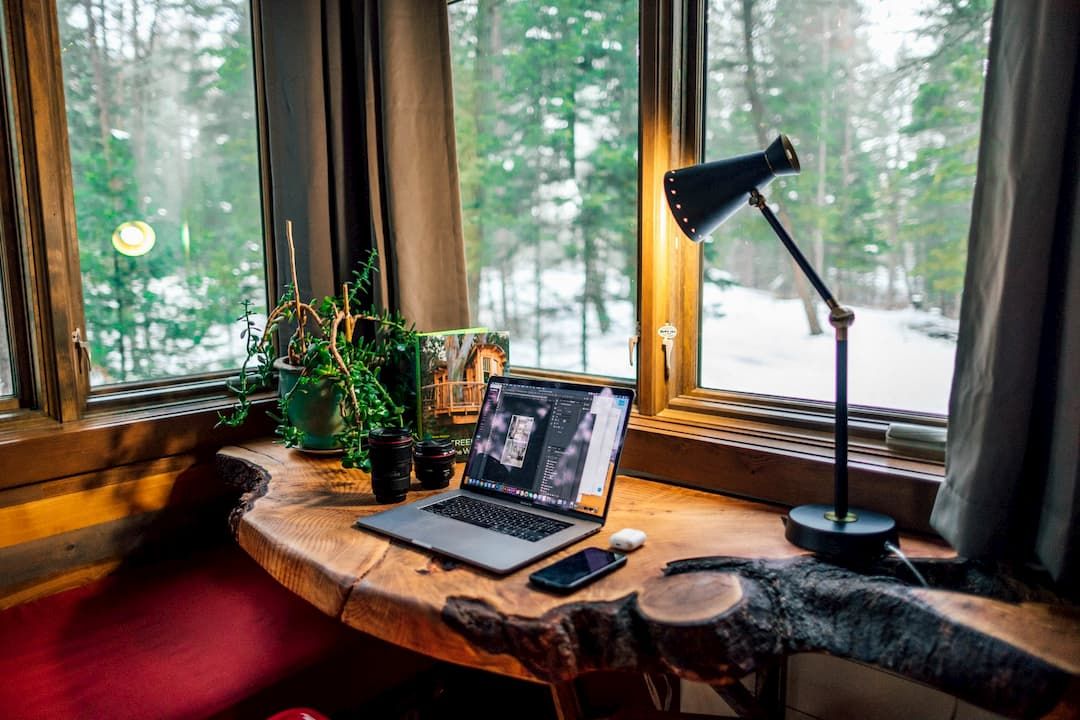 Use heating & cooling sparingly
Australia is infamous for its harsh temperatures, be it cold or hot. While it may be tempting to blast the aircon as soon as the weather warms, try to use it sparingly. This doesn't mean sweating it out in 40°C heat – there are plenty of ways to reduce usage while still keeping comfy!
Consider:
Heating or cooling yourself before the room. In winter, rug up and have a hot cup of tea or coffee handy. In summer, dress in comfortable clothing that allows for maximum airflow and be sure to drink enough cold water.
Get the temperature right. For heating, 18-20°C is the most energy-efficient temperature window. For cooling, stick to 24°C or higher.
Only heat or cool the space you need. If you're working from a home office, there's no need to heat or cool the whole house. Just stick to taking care of the space you're in and shut the doors so the air doesn't escape
Make use of energy-saving features
Most technology these days have energy-saving features built-in. Make a habit of using these to reduce your electricity usage long-term.
Some small changes you can easily make include:
Setting up your computer so that it 'sleeps' after a period of inactivity. Set it to a blank screen, not a screensaver.
Using an energy-saving power board for all your cables.
Using a laptop instead of a monitor or desktop, if you have one.
Power down at the end of the day
Turning the power off at the end of the day is not only good for your electricity bill, but it's also good for your wellbeing too! Make sure to shut everything down after a workday and turn everything off at the power point. The electricity use from appliances plugged into a switched-on power point when not in use can really add up, so make sure to take this quick, extra step.
Consult an expert
If you're working from home and struggling with your electricity usage, it may be beneficial to contact an electrician who can offer expert advice. Perhaps you live in an older house that simply isn't energy efficient. Perhaps you need some new sockets installed, or need some rewiring done. Either way, the team at Amber Electrical Services are here to help. Contact us today on 1800 888 171.