Home security systems are a great way to increase the safety, privacy and comfort of your home, all while giving you peace of mind. With so many security systems available, you may be wondering what installing a home security system involves, what you need, and why you might need one.
Whether you're building a new home and want a bit of extra protection, or you need security installed in your existing home, this guide will answer some of the most common questions.
Essential features of home security systems
A typical home security system includes several essential features.
Control panel
The control panel allows you to manage your home security system from one place. The control panels are designed to be user-friendly and give you access to everything you need to operate your system effectively.
Some systems can also be integrated with a smartphone app so you can operate them remotely.
Sensors
Sensors are a key component of the home security system. The sensors can detect motion both inside and outside and can also be fixed to doors and windows.
Security Cameras
CCTV cameras are an important part of the home security system. A large variety of cameras are available ranging from 2MP to 12MP and come in various styles. The security videos are recorded to a local hard drive and can be networked to view on a smart device or computer, meaning you can keep an eye on your security footage from anywhere.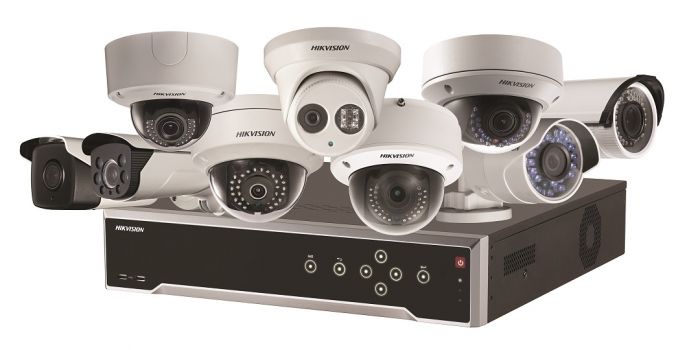 Sirens & Alarms
High-decibel alarms and sirens are a must for alerting you or your neighbours to any suspicious activity. At Amber Electrical Servies, we stock a wide range of the leading alarm systems to suit homes with various security requirements. Each system is loaded with available upgrades and add-ons to make them fully customisable to suit any home.
Signs & Stickers
Signs and stickers indicating that you have a security system installed can be fixed in your yard and stuck on your windows. This can be helpful to ward off potential intruders.
Best home security systems for new homes
Home security systems are generally best installed during the construction of a new home. For new homes, one of our recommendations is the Clipsal C Bus home automation control systems. These can be integrated with Control4 for complete control of various systems including:
Audio
Video
CCTV
Intercom
Alarm
And more

Best home security systems for existing homes
While security systems used to be installed primarily during the construction process, they are now able to be retrofitted to existing homes. There are a variety of options on the market today, with one of our preferred systems being the Fibaro. This system can be retrofitted with minimal fuss and is easy to operate.

If you're considering installing a security system for your home, don't hesitate to reach out to us at Amber Electrical Services and we'll be happy to help! Give us a call today on 1800 888 171.